Check out all our services!
Our services include facials, nails, manicures, pedicures massages and waxing. Check out the chart bellow to see the individual services and their prices.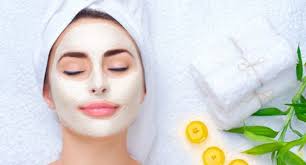 Google Search
The express facial is based on a face massage and products and methods that can be used to either improve dry or oily skin or help reduce wrinkles and dark spots. Allow our specialists to evaluate which is best for you and your skin type. The custom facial includes deep cleansing, exfoliation, face massage, hydration (moisturizing) and toning. Since this is a custom facial it comes with extra options including the choice of a peeling mask, charcoal mask and a floral herbal mix.
Facials

| Express facial | Custom facial |
| --- | --- |
| (30 mins) $40 | (45 mins) $60 |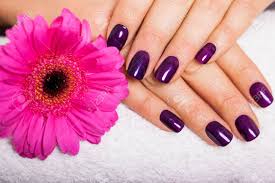 Pixabay
Our nail services include gel, acrylic, full set, rebase, gel polish and shellac. For our GEL NAILS we use the same liquid gel substance that is similar to acrylic nails. The gel nails use artificial extensions. They are also more durable, more natural looking, last a while, chip resistent, flexible and easier to remove. For our ACRYLIC NAILS we use the combination of liquid acrylic and powder to give you a durable chip resistent lasting matte finish (use artificial nails). For our FULL SET we remove any existing nailpolish or other form or nails, clean and file your nails down and then apply the new nails or polish. this is a 2 in 1 kind of service. For the REBASE (re-doing nails) we offer gel, acrylic, gel polish and shellac. We can also REPAIR OR REDO certain individual nails for the price of $4.25 a nail unless gel polish or regular polish then it will be $2.50. For our GEL POLISH we use a special variety of gel polishes that give you that natural but shiny color. For our SHELLAC NAILS we use the combination of nail polish and gel together. They are chip resistent and don't require an extension or an artificial nail.
the Beauty Cabin
Nails

| | | | |
| --- | --- | --- | --- |
| $84 | $65 | $33 | $35 |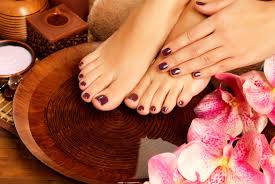 Pixabay
Our MANICURES are done with regular nail polish but a huge variety of colors to choose from. We have a full wall of colors and shades to choose from to match an outfit, have a change or just want to be fun or crazy. We start off by cutting your nails and shaving them down, then moisturizing your nails and hands. we also offer nail designs on top of the nail polish for an extra $5. For our PEDICURES we place you in a comfortable massage chair with many features that can be access with just the click of a button. Then we place your feet in to a hot/warm basen with a special salt to exfoliate and smoothen your feet. Then proceed by cleaning, removing dead skin, removing existing nail polish, cutting toe nails, painting them then moisturizing them. For the PEDICURE + SCRUB it includes the same things from the pedicure features mentioned above, but there is the added scrub with different scents and properties that help with dry skin, rejuvenation, brightening or healing.
Manicure or Pedicure

| | | |
| --- | --- | --- |
| $28 | $40 | $40 + $5 |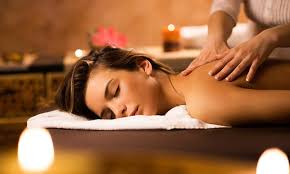 Google Images
We offer the SWEDISH MASSAGE which is the best known massage today. It is used to relax the entire body by rubbing the muscles with a long gliding motion of strokes in the direction of blood flow to the heart. It helps to increase oxygen in the blood, decrease the toxins in your muscles, improve blood circulation, creating flexibility and the aid of easing tension. We also use specifc circular pressure techniques on the hands and palms as well as tapping, bending and stretchong of the limbs. During the massage it is highly recommended that you communicate with your massuse for customization to your specific needs. For the UPGRADE we offer an extra 20 minutes of your massage and a small bottle of oil of your choice to be used at home. The DEEP TISSUE MASSAGE cosists of similar things mentioned above in the Swedish massage but with deeper pressure. This massage allows the release of chronic muslcle tension. It is very beneficial if you don't mind a little more pressure and minimal pain. (not recommended if you and your muslces are sensitive or bruise easily) The LUXURY UPGRADE consists of 40 minutes of extra time in your massage and a complementary small bottle of our favorite selections of moisturizers. Our HOT STONE MASSAGES are heated stones that are fit to a specific temperature that are typically applied to the backside. It helps to melt tension away in your muscles, eases stiffness, increases blood flow/ circulation and metabolism. They also have aspecial effect that can relieve chronic pain, reduce stress and help with deep relaxation.
Massage Envy, Swedish
Google Search, Hot Stones
Massage

| | | | | | | |
| --- | --- | --- | --- | --- | --- | --- |
| $34 | $59 | $84 | + $15 | + $15 | + $20 | + $20 |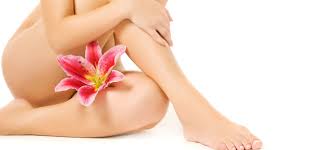 Google Images
We offer many WAXING options. We have the option of using wax with strips or wax that can be removed without any use of wax strips(stripless wax). The stipless wax is typically used for more sensitive areas (bikini, upperlip, face, eyebrows, chin and brazilian). If you need extra areas (stomach line,toes...) please mention it and the extra prices can be discussed and integrated.
Waxing

| | | | | | | | | |
| --- | --- | --- | --- | --- | --- | --- | --- | --- |
| $10 | $10 | $10 | $30 | $30 | $35 | $45 | $50 | $40 |